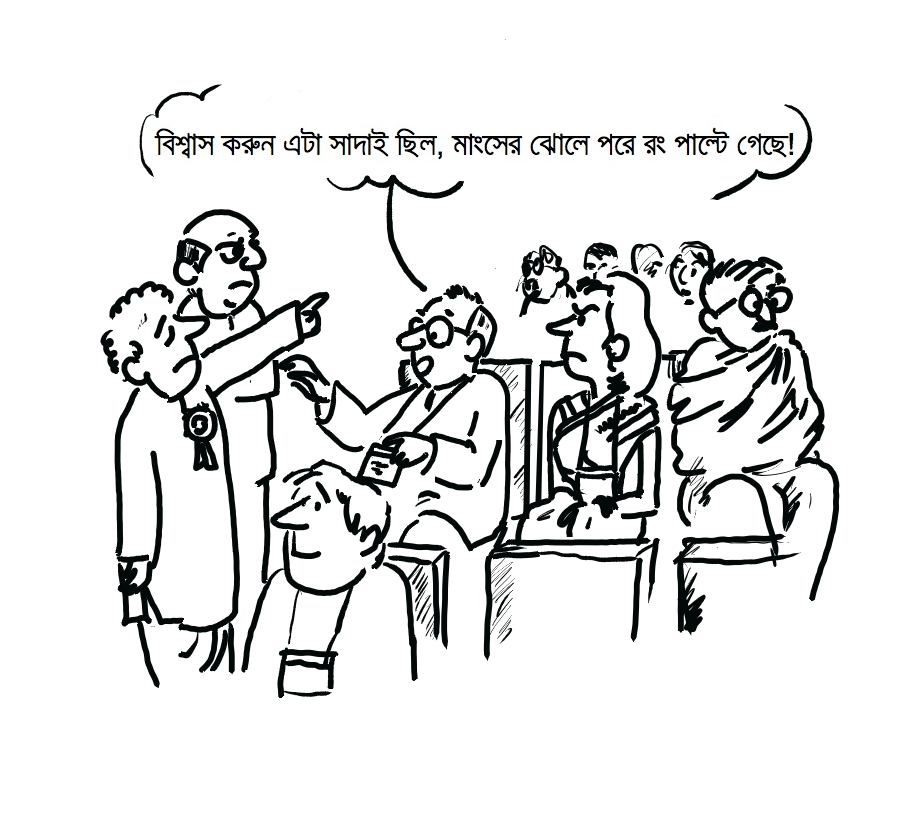 Yet another Durga Puja festival concluded with great pomp and fan fare. And each year we see the festival transforming itself in different ways. Some people hate change. They feel that tradition is something that should be protected with great care. Others feel, nothing should be cast in stone – rules and traditions should be broken to herald in fresh views and thoughts. I am okay with either school of thought, although I tend to lean towards the latter philosophy. Organizing an event like Durga Puja is not a trivial task, and not all things work according to plan. Besides it is not easy to satisfy everybody.  However, I can speak about my experience and what I felt about the festival this year, especially the one celebrated by Kallol of New Jersey.
The process of pre-registration, that caused lot of heart burns few years ago, seems to be well accepted by now. The process is also quite streamlined if you are internet savvy. This year Kallol formally introduced pre-registration of daily passes. I have been asking about this for quite some time, and I am happy to see the committee members introduce this feature. The system of retaining reserved seats for the high-paying registrants (read donors, patrons etc) with white tags, still seem to cause quite a bit of dissatisfaction amongst the traditionalists. One cause for concern is, that in this hall, even with the best audio system, only the first few rows can listen to the sound with some degree of clarity. The rows in the back can only hear a cacophony of reverberations mixed with constant chattering of the socialites. Hence anybody who wants to seriously listen to what's being performed on stage, need to stay within the first few rows – a large portion of  which were reserved for the white tag holders. Hence  it was no surprise when artistes like Anindyo Chatterjee and Purbayan Chatterjee found the rows in front sparsely populated and had to request the audience to move up to those exclusive seats. I understand that those who contribute more financially, need to be given some incentives or rewards. But the Kallol execs should also understand that there are many who may not be contributing as much financially but are giving a lot of physical effort and their time voluntarily for the success of this event. They also deserve to be treated in better ways. I have heard complaints that some such people were rudely asked to get off the white tag seats just because they wanted to seriously watch a program they love but were wearing an orange tag badge.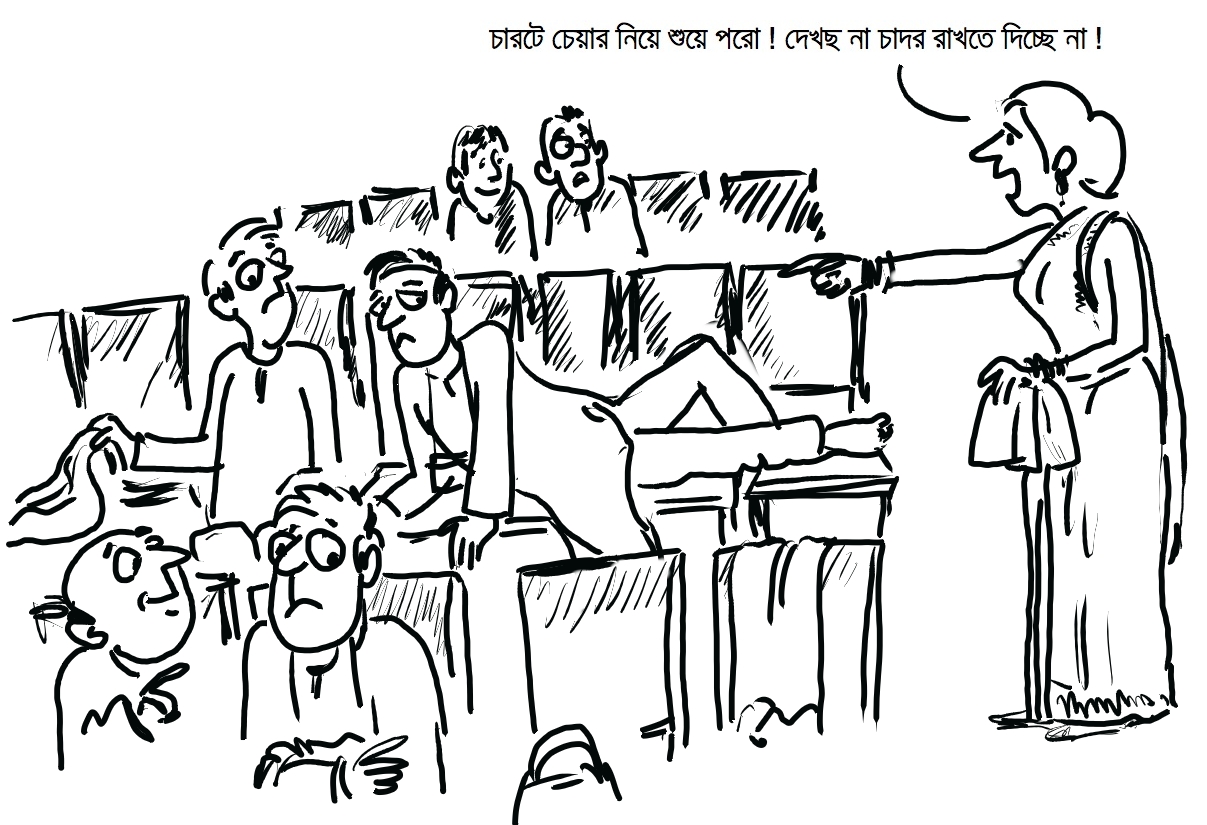 Kallol also tried, to some limited degree, to enforce the policy of no seat blocking with shawls and other objects.  It has been an old practice of throwing a shawl or some other object on the seats early in the day and stake a claim during the high profile programs.  Some times they do not even come back during the show while people who would like to watch it are prevented from sitting on those seats. Kallol committee members this year were quite strict about this and have fought quite a few nasty battles to recover those protected seats for their guests. But until we try to co-operate with them and try to understand that this is a community event and every body deserves a seat , we cannot get rid of this menace.
The food service was excellent and I haven't heard much complaints. The lines were well managed and the food quality was very good.
The entertainment program was quite good, especially the local artistes (kids and adults) did a fantastic job.  Of the visiting artistes, Pt. Anindyo Chatterjee and Purbayan Chatterjee were excellent.  Nachiketa disappointed us by singing fewer songs than expected. He should have sung few more songs and waste less time in  breaks. Tarun Chatterjee's play "Kabar", although a very powerful play, was certainly not appropriate for the venue. The play also seemed to be not very well prepared, although Tarun Chatterjee's performance was above par. Aparna Sen and "You and I" program was one of the key attractions of this event, but it failed to impress me. Ms. Sen is an excellent screen actor and a superb film maker, but her reading did not do justice to those love letters and their writers. To bring a letter to life on stage just through reading demands a different kind of skill which very few posses. The music by Soumyajit and Sourendra had no synergy with the letters except for the theme "love". Soumyajit and Sourendra are both well trained and talented musicians, but I don't know why they had to mix multiple songs for no reason. For example, I have no clue why he felt compelled to switch to Manna Dey's "Lolita" from the famous Mand rendering of "Kesaria Balama…" ! Why couldn't they perform each song as they were meant to be performed. Gimmicks can potentially impress some people, but for many it can be a source of annoyance.
Overall, the festival was quite enjoyable and I thank all the organizing committee members and volunteers for giving us a very pleasant weekend of Durga Puja celebrations.