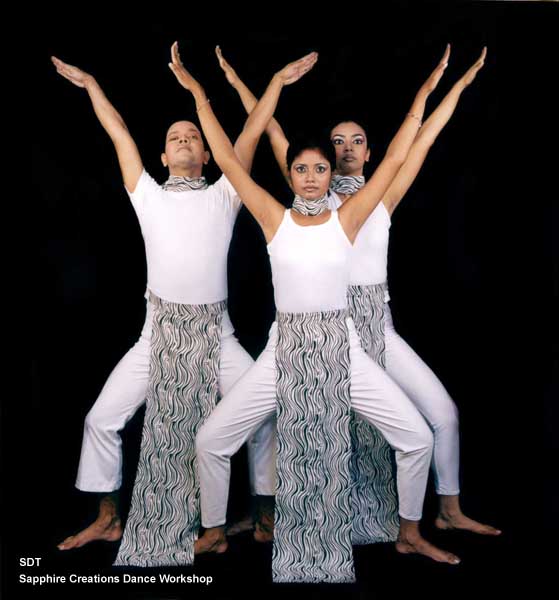 The count down to NABC 2010 has started.  In little more than seven months from now, Bengalis from all over USA and abroad will converge upon Atlantic City in New Jersey. Kallol of New Jersey, the host organization of NABC 2010, is working at a hectic pace to make it a great event. Most of the performers have been lined up, registrations pouring in and the committee members are busy working on the final details like scheduling and fund raising. On January 8th, 2010, a kickoff meeting/press-conference will be held in Kolkata in the presence of most of the artists and performers.
Lets take a look at some of the foreign performers who will grace the Atlantic City convention center stage. I'll not be able to cover all of them in this article and plan to continue in future posts.  At the 2010 NABC Kallol will be presenting some performers who are relatively unknown to the Bengali crowd in USA. One such group is Sapphire Creations Dance Workshop who will be performing at the opening ceremony.  Sapphire Creations  is a premier experimental dance company based in Kolkata and the only one of its kind in Eastern India performing regularly and popularly in festivals and arts events in India and abroad. Their objective is to integrate in its dance an awareness of tradition, a dimension of experimentation, an urge to entertain and a purpose to provoke consciousness to inspire us to reach brighter horizons.
The group was founded in 1992, but during its early days it had to face huge hurdles in the form of criticism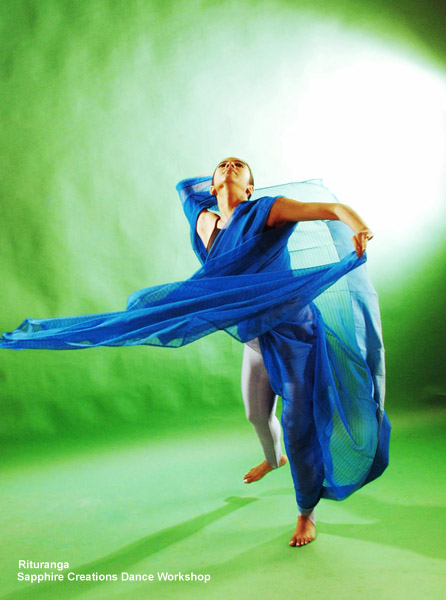 and abuse, accusations of sensationalism and 'bad' culture. However, over the years and after numerous acclaimed performances in most national dance festivals and important international tours, Sapphire has been regarded as pioneers of a radical innovative dance idiom. Sapphire delves into the body and its reservoir of movements, to discover a basic language of dance that can transgress race, color or religion and reach out to the global youth enabling them to find integrity in their otherwise racy, urban lives. Here are some of the recent criticisms in the press:
Times of India:
Kolkata's dynamic dance troupe Sapphire Creations has broken all barriers of tradition with their very own dance statement. The lead female dancer of the group, Paramita epitomizes womanhood in all her portrayals. She is at one time, the Bharatiya nari and the modern woman emancipated, free and unfettered. Themes such as this or such bold depictions have rarely been witnessed on the Kolkata stage. But their audience has always loved their performance. Why else would their show at Rabindra Sadan draw a full house?
The Indian Express:
The ballet shows a more intellectual treatment of the subject… is based on extensive research charting Indian history in a new interpretative mode.
The Statesman:
The hard work and research gone in to the project is obvious when one sees the stage performance. The scintillating dance and the flawless steps are matched brilliantly with the sets, background voice and the lights. All credits go to Sudarshan Chakravorty for excellent conceptualization and choreography.
…sheer professionalism was on display as the artists matched their rhythm with difficult body movements.
Artistic-Director Sudarshan Chakraborty leads the group with a vast experience in a multitude of dance forms that include Bharatanatyam, Modern Dance, Jazz, Modern Vietnamese dance and Thangta to Kathakali. Along with Sudarshan, the team consists of talented dancers and choreographers like Paramita Saha (Co-Director), Dibyendu Nath, Subhojit Sarkar, Moumita Debnath and many others. The following YouTube clip gives a glimpse of one of Sapphire's presentations.