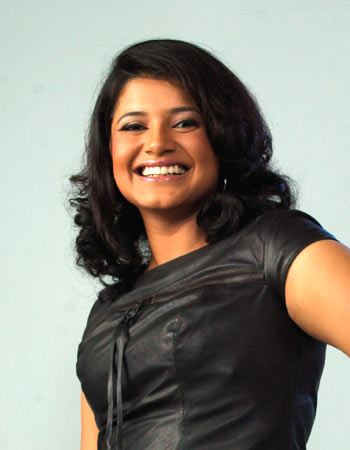 In New Jersey, Durga Puja is a special time when the festive mood brings with it a flurry of entertainment and cultural programs across the state. This year too the line up looks very promising although the spirits have dampened a bit due to the tough economic times and with the rejection of visas of few of the performers.  Still the combination of local talents and professionals from India is bound to enthrall the Puja attendees on the coming weekends.
I'll try to briefly summarize the lineup this year, although the organizers have in many cases conveniently omitted the details about the local performers from their web sites. I tried to collect as much information I could manage. If any of you have more information, then please feel free to add them to this post as comments.
Kallol of New Jersey starts their celebrations with a bang featuring Sangit Martyanda Pandit Jasraj's Hindustani classical vocal on Friday the 25th evening. Although this a deviation from Kallol's tradition of presenting a classical musician on Sunday Bijoya night, but when you try to get an artist of the caliber of Pandit Jasraj, you have to go by the availability of the artist and not by your choice of date and time. Friday night will also feature dance presentations by Kalamandir of New Jersey under the guidance of Malabika Guha. The presentations will include a Kathak style Jugalbandi titled "Conversations" and a creative composition "Heat" which is billed as the debut performance of the newly founded Kalamandir Dance Company. The  dancers include talented performers like Donia Salem, Nadia Nalini Singh, Ria Dasgupta, Jamuna Dasi, Natasha Mehra, and Brinda Guha with vocal accompaniment by Jayeeta Ghosh, Zafar Billah, and Arunava Chakraborty.
On Saturday evening Kallol's stage will lighten up with close to forty kids of our community who under the direction of Aparajita Das will present the evergreen anti-war musical play – "Gupi Gayen Bagha Bayen". Based on Upendrakishor Roychoudhury's story and Satyajit Ray's film, this play tells the story of the adventures of Gupi and Bagha in a colorful presentation that will surely win the hearts of adults and children alike.
This will be followed by the Kallol adults play "Ajo Kahini" written by yours truly and directed by the talented young actor director Pinaki Dutta. This hilarious play will feature some well known actors of our community like Subhodev Das, Dhriti Bagchi, Piu Majumdar, Debi Prasad Palit, Sankar Ghoshal, Nandita Ghosh, Kaushik Dutta, Kaushik Bhowal, Roni Bose and Gautam Ghosh. I wrote more about this play in a previous post. I only hope that Kallol makes sure that the sound system works properly this time.
The featured artist this evening will be Ujjaini Mukherjee from Kolkata. Ujjaini, a talented young singer, was a finalist on Sa Re Ga Ma Pa Challenge 2005 achieving 7th place and subsequently a winner on Sa Re Ga Ma Pa Ek Main Aur Ek Tu with Aishwarya. I have never heard her live concerts before, but the few numbers that I listened to on YouTube were excellent and I have high hopes for this concert. On the same evening a dance fusion extravaganza by Nritya Creations and choreographed by Mina Basu Nag will keep the audience tapping their shoes.
On Sunday, the last day of Kallol's durgapuja 2009, Sunrita Mitra will present a dance ensemble called 'Amei Sei Meye'. She has used her 'neo-fusion' dance style to create a story about a free-spirited girl's journey from girlhood into womanhood. Fortynine kids will play different roles in the ensemble. Dr Arunansu Dasgupta has written the script while Samya Goswami has created the back ground score. Bhaswati Bhadra will be the narrator. This will be followed by another Sa Re Ga Ma Pa champion Debojit from Mumbai and Assam.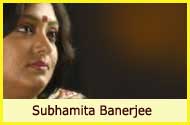 Few miles away from the Kallol stage, Garden State Cultural Association will be celebrating their Puja on Saturday Sept 26 and Sunday Sept 27. On Saturday, their star attraction is Subhomita from Kolkata. Couple of years ago, Subhomita performed on Kallol stage. She is undoubtedly one of the best female singers in Bengal today. That evening, GSCA will also present a dance show by Nrityanjali group from New York, vocal recital by Ahin Das and guitar by Sekhar Das. On Sunday, Arnab Chakraborty from Mumbai will entertain the audience with a medley of popular Hindi and Bengali songs. Jagannath Bose and Urmimala Bose, the famous radio play and recitation duo from Kolkata will present an audio play. The local New Jersey organization IIPA, led by Suparna Guha, will present a unique Rabindrasangeet based show – Sakhi Sambad.
Anandamandir has also lined up an impressive cultural program during their Durga Puja celebrations on Friday evening, well known singers of the community will present "Bangla Ganer Jolsha", with tabla accompaniment by Pandit Samar Saha. On Saturday evening, Anandamandir will present two classical music concerts. Dr. Shubhada Shiralkar, a Sangeet Visharad and Sangeet Acharya will perform Hindusthani classical vocal. This will be followed by a "Jugalbandi" by Pandit Snehashish Majumdar on Mandolin, and Sri Kedar Naphade on Harmonium with Sri Samrat Kakkeri on tabla.
Bharat Sevashram Sangha will also be celebrating Durga Puja this weekend. However I do not have any details regarding their cultural events except that Kalamandir of New Jersey will present "Tagore Around The World" directed by Malabika Guha which includes Hindi, Bengali and English translations to Rabindranath Tagore's world renowned music and songs!
As I said this is by no means a complete list. So please let us know if you know of any other events.
These days it is difficult to attend multiple Puja's on the same weekend. But wherever you go, I am sure you'll have a great time with your friends and family.