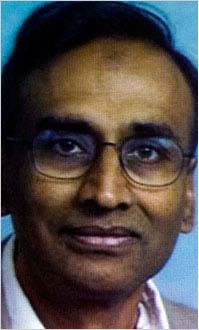 Once again an Indian (or person of Indian origin) wins the Nobel prize. Dr. Venkatraman Ramakrishnan was awarded the 2009 Nobel prize in chemistry for his research on ribosomes. It was in 1930, another Raman, Dr. Chandrashekhar Venkata Raman (popularly known as C. V. Raman) won the Nobel prize in Physics.
Dr. Venkataraman (of the MRC Laboratory of Molecular Biology in Cambridge, England) won the award along with Dr. Thomas A. Steitz of Yale University, and Dr. Ada E. Yonath of the Weizmann Institute of Science in Rehovot, Israel.
Dr. Venkatraman was born in Chidambaram, Tamil Nadu, India, in 1952 and obtained his Ph.D. at Ohio University, and holds American citizenship.
For further details, visit http://nobelprize.org/nobel_prizes/chemistry/laureates/2009/index.html