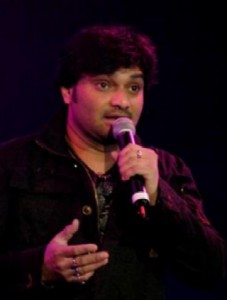 The most awaited event for any Bengali, the Durga Puja festival, is less than two months away. Kallol of NJ will be celebrating this festival during the weekend of October 3 to 5, 2008, while Garden State Cultural Association will have a concurrent celebration on Oct 4th and 5th. Having a concurrent celebration has its pros and cons. On the positive side, it helps to divide the audience which otherwise becomes impossible to manage at a single venue. The negative aspect is that many of us, who would have loved to attend both (and attend them completely), are denied of the opportunity.
However, even this joint celebration (I mean the dates only) is not helping the organizers. Depending on what performers are being invited from Kolkata or Mumbai by these organizers, crowd management becomes a major issue with frequent interruptions and threats from the Fire dept. Inviting these famous artists to perform during the Puja is a double edged sword. You need to get the popular star performers to pull in the crowd because it is them who pays for the enormous expense. On the other hand, too many people cannot be accommodated in the spaces the organizers typically use.
Hence the Durga Puja organizers have adopted new policies to control the crowd as well as bring in some predictability to the number of potential attendees. Kallol of NJ, from this year (2008) will be accepting early registrations for the Durga Puja festivals. Once they reach their target number, no further registrants will be allowed and hence no drop-ins. This proposal was formally announced during the Kallol picnic, however further details will be mailed out to the members in late August. This year Kallol is inviting the famous singer from Mumbai, Babul Supriyo, to perform on Sunday (Oct 5th) and they expect a huge turn out. There will be few more guest artists (to be announced soon) as well as local performers. So, if you do not want to miss Babul Supriyo, you better register (with early payment of your contribution) soon. I don't know if Kallol is offering a staggered contribution rate to encourage early registration, but I am told that the process is going to be enforced quite strictly and professionally.
This is all very nice and fair. But, to me, this excessive formality takes out some of the fun of attending the Durga Puja festival. It almost sounds like we are attending a conference (like NABC?) or some formal event where we need to follow strict rules of attendance. Dangling those ugly badges on your beautiful and expensive attire is itself an insult to many of the fashion conscious attendees. And now you may have to wear wrist bands or indelible ink stamps to make sure you can get past the gate keepers. You need to commit months ahead which Puja you'd like to attend instead of making a spontaneous decision.
But I guess we need to sacrifice some of our freedom to help better manage the festivities. Aren't we getting used to this already?